Since 2005 I have been offering handcrafted didgeridoos and Sound Medicine to communities both local and abroad. For over fifteen years now the didjeridu has been a strong ally and guide on my spiritual journey. It has led me to beautiful places and amazing people along the way.
I was first introduced to the healing nature of sound while working in ceremony with a cudandero from the Peruvian Amazon Rainforest. The healing songs of that tradition created a space for me to experience my spirit in a way that I had never witnessed before and opened me up to a whole new world. During this retreat I set an intention to find a musical instrument to learn to play and to continue this exploration of the healing nature of sound. Within one week the didgeridoo came into my life and since then there has been a steady evolution that has branched out and has touched all aspects of my life.
I am self taught, both playing and crafting the didjeridu. Although, I feel perhaps "Guided by Nature" is more appropriate to say, as the process is a co-creation with Spirit. Crafting didjeridu and sharing sound in a healing way is my life's work and there is a lot of love and passion that goes into it. I am honored for this blessing to walk this path, to create and to share this love, at least in my little corner of the universe.
Lastly, I would like extend my deepest gratitude to the Aborigine People of Australia for keeping their traditions alive and sharing them with the world. Also, to my family, friends, teachers and all who have supported this work and my journey over the years. Thank you so much!
Blessings,
Steven Bachmann

White Mountain Essence Didjeridu
Strafford, NH, USA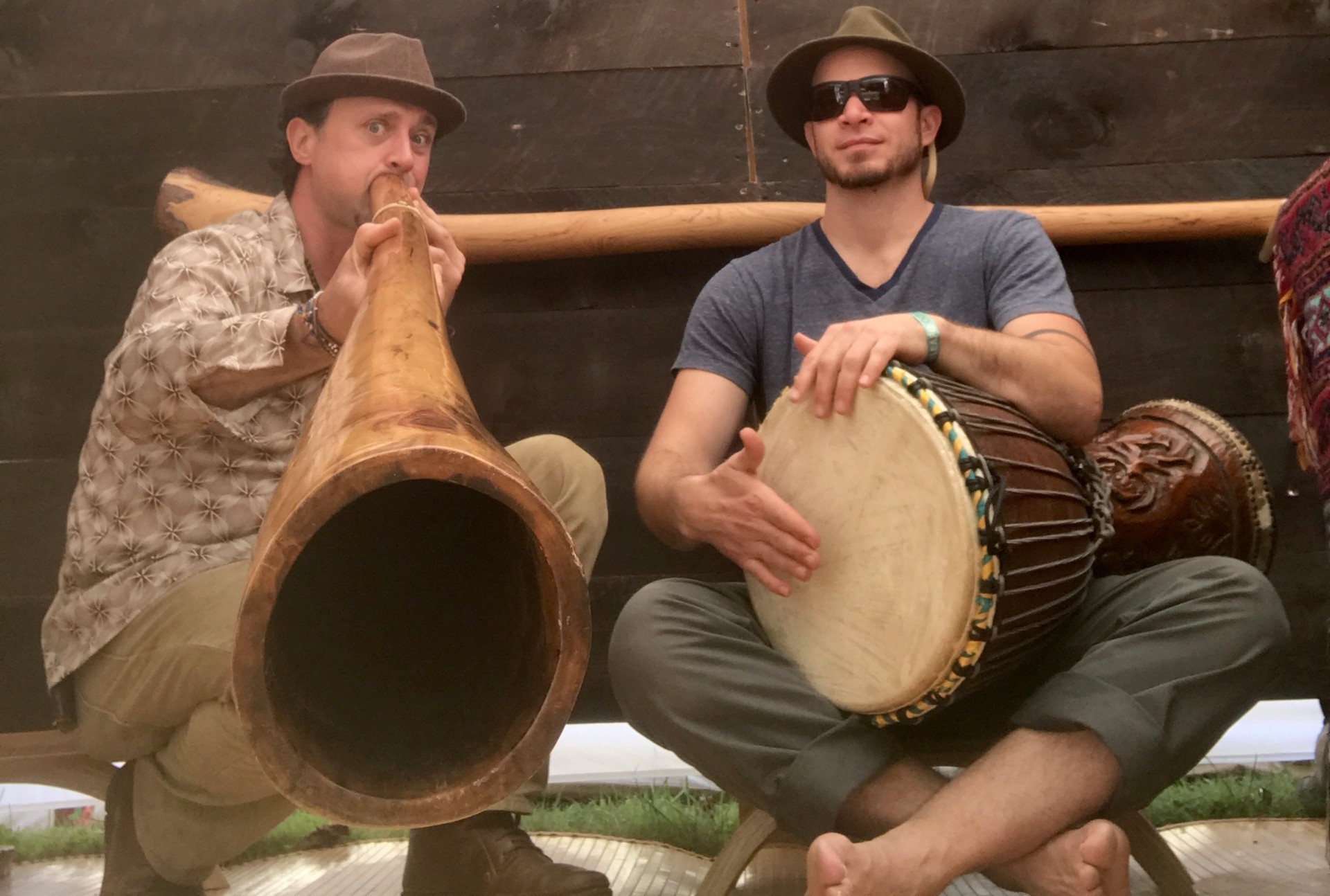 Steven Bachmann and Shawn DeRyder. Fall Leaf Festival, Black Mountain, NC 2018