Copyright © 2015 White Mountain Essence Didjeridu. All Rights Reserved
Wood: Eastern Hemlock
Key: D#
Horns: F#, D#, G#
Length: 54.5 inches
Mouth: Black Walnut
Bell: 4 inches
Weight: 4.25 lbs.
Price:$500
FREE SHIPPING & INSURANCE
International customers, please contact us for a shipping quote.
No Longer Available
Eastern Hemlock Didgeridoo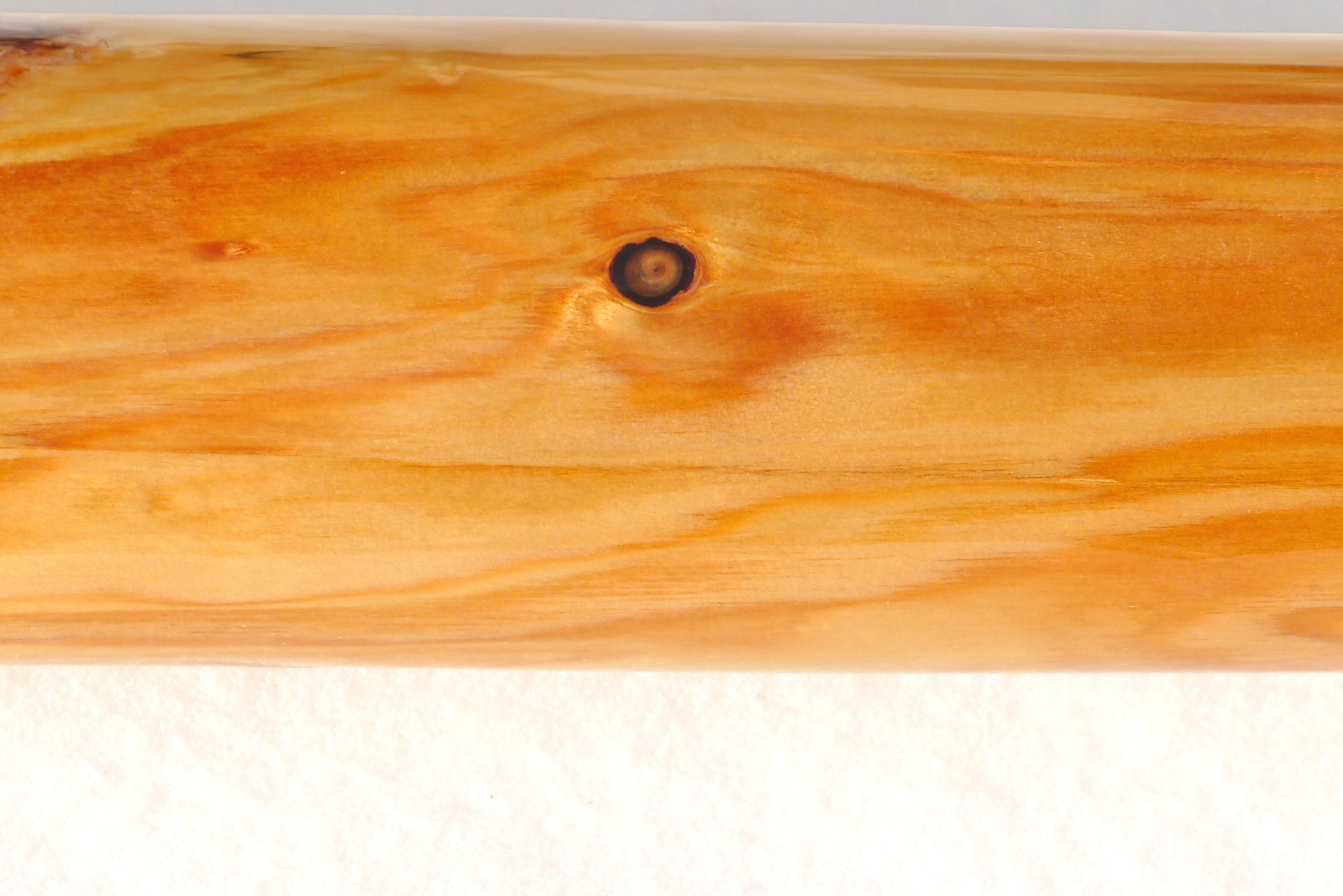 This Eastern Hemlock Didgeridoo has strong back pressure, a great sound and all around amazing feel and playability! Its very easy to play and recommended to beginner's just starting out on their didgeridoo journey as well as the more accomplished and seasoned players! Fitted with a Black Walnut mouthpiece and coated in and out several times and has a matte finish.